March Para of the Month This month, the Special Education Department would like to recognize the recipients of the Special Education Paraprofessional of the month. This month, we focused on honoring support staff demonstrating flexibility and adaptability in their everyday work ethic. Special Education who possess these traits are vital to our programs, and we thank them for all they do! Stebbins: Bridget Wongittilin Bridgette has a soft heart to the students most especially to special education students. She is gifted with long patience and initiative. She is sensitive to others' needs, and she responds to her students with care and a huge understanding. Bridgette is flexible and is happy to perform other functions whenever her service is needed. She maintains a happy disposition despite the challenges around her. She models a positive attitude by never giving up no matter how hard the situation can be. -Tukurngailnguq School Gambell: Orlin Booshu Orlin is amazing. He is flexible and is capable of working with any student and staff member on campus. I am so lucky that he is part of my team. He is also the vice-president of the village, so is very knowledgeable about the students and their families. Orlin is my right-hand guy who is willing to step in and help regardless of the situation. –Dolly Adams Wingfield, Special Educator Brevig Mission: Margaret LaBar Margaret is one of the most important reasons for the success that we have had this year with one of our students. She is ready and willing to offer advice and expertise. She also goes above and beyond each and every day to help all our students succeed! We rely on many personnel to serve all the minutes of our students. There have been many times that schedules changed suddenly or someone wasn't able to come to work at the last minute. Margaret has consistently offered to fill in on a moment's notice. I've never even had to ask! Thank you very much, Margaret!-Timothy Seibel, Special Educator Brevig Mission: Kevin Tocktoo Kevin is always adapting to the needs of the students he works with. When something isn't working in the classroom he talks to the general education teacher and the special education teacher. He explains challenges he is having, what he has tried, and asks for suggestions on other strategies he can use so that the students can be successful! -Cory Kralovetz, Special Educator Savoonga: Sabrina Toolie Sabrina is an exceptional paraprofessional serving grades 6-12 at Hogarth Kingeekuk Sr. School. Time and time again she has exemplified flexibility by always being willing to adjust to schedule changes that help best serve our students. She is also my go sub to fill in for me, whenever I can't be at school. I think adaptability is another strong ability that she shows on a daily basis. When a student is having a hard time learning, she uses her resources to find a new approach. When a student is showing difficult behavior, she adjusts her approach and persists until she sees the behaviors improve. She is a seriously dedicated educator that uses her best qualities to help our special education students. She is one of those paraprofessionals that we should all hope to see as a certified teacher, in the near future. –Nick Czelusniak, Special Educator

Congratulations Lady Shishmaref Northern Lights State 1A Basketball Runner-up!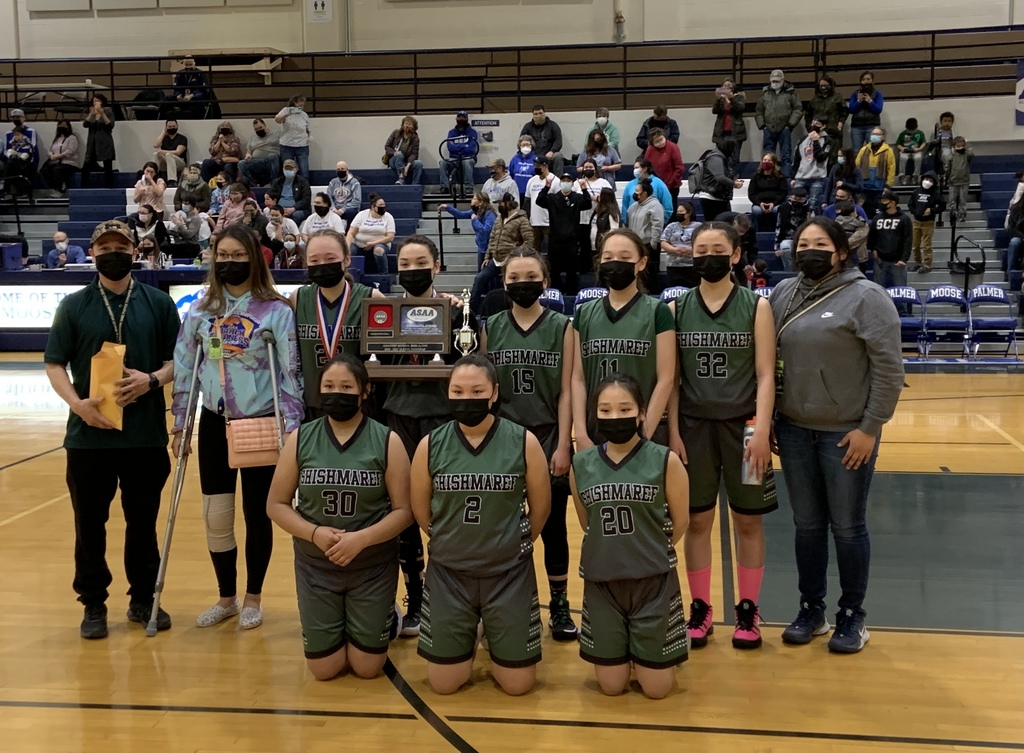 Congratulations. Nelson Wagihyi-Rookok of Hogarth Kingeekuk Sr. Memorial School in Savoonga, Alaska was chosen as a recipient of the National "Yes, I Can!" Awards and was recently recognized at the Council for Exceptional Children National Conference. Nelson is the recipient of the Arts category for his exceptional ability of expressing himself through native dance. Well done, Nelson! YES, I CAN! Bering Strait School District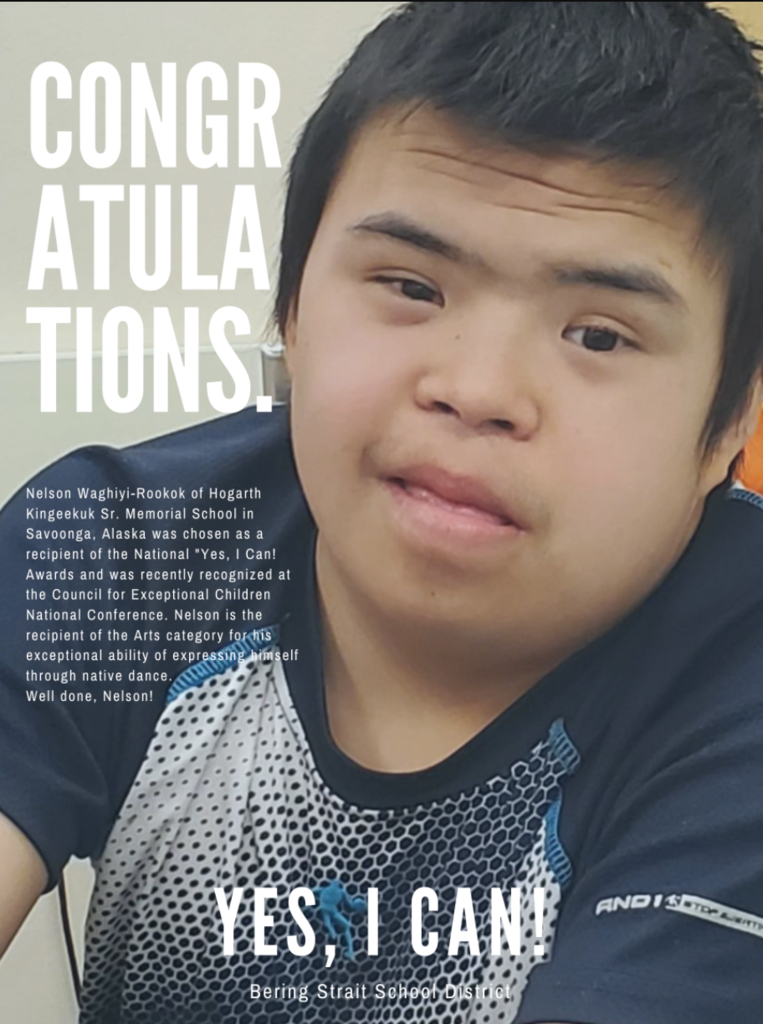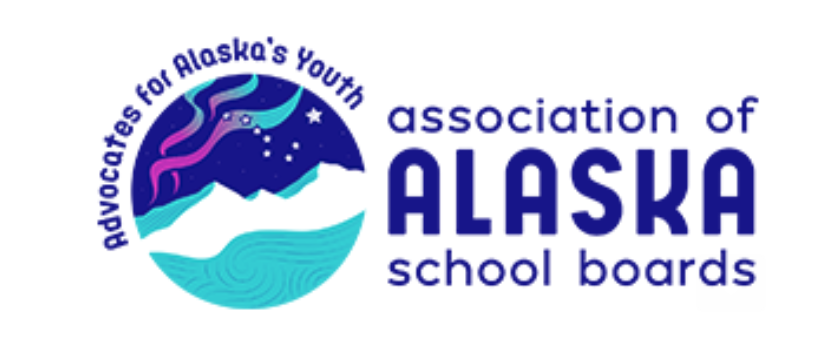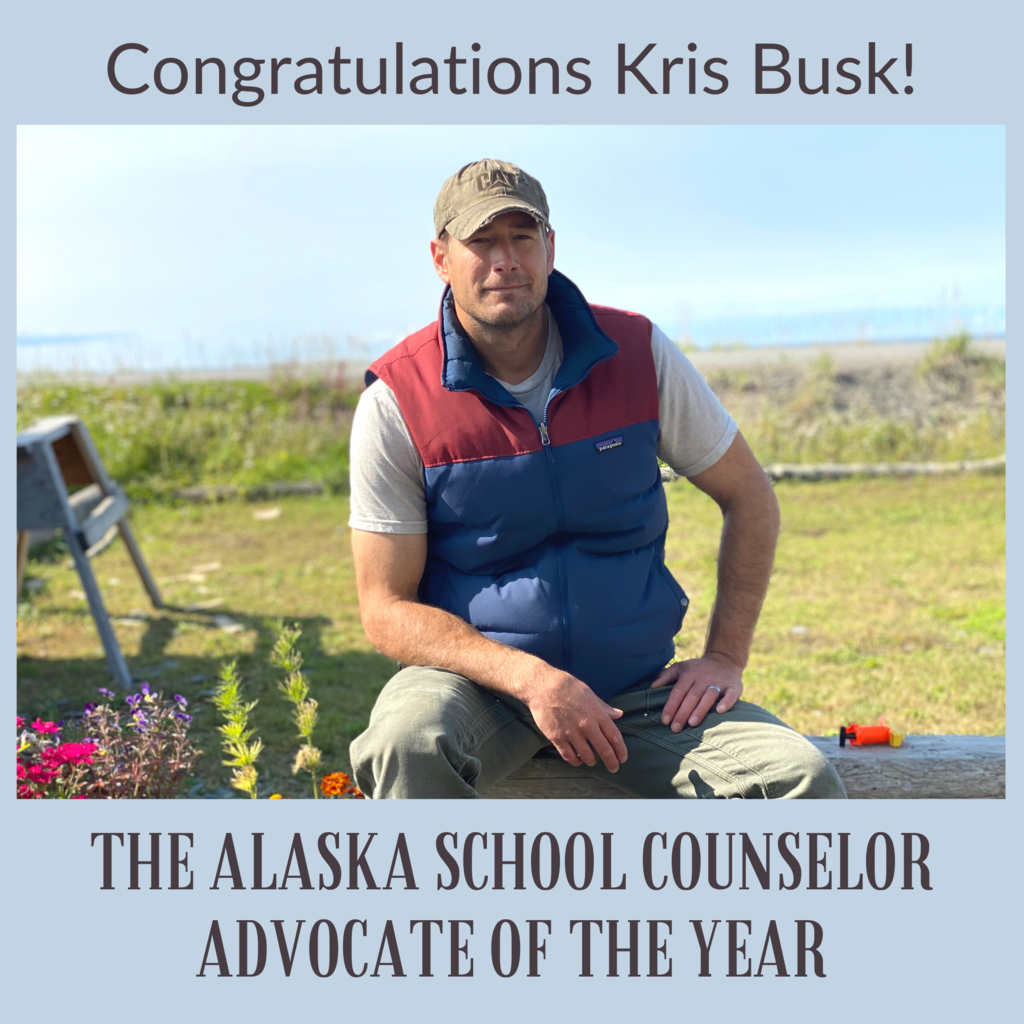 Senior Alaina Pete of Brevig Mission signed her Letter of Intent to wrestle for Umpqua Community College. Congratulations to Alaina and her parents!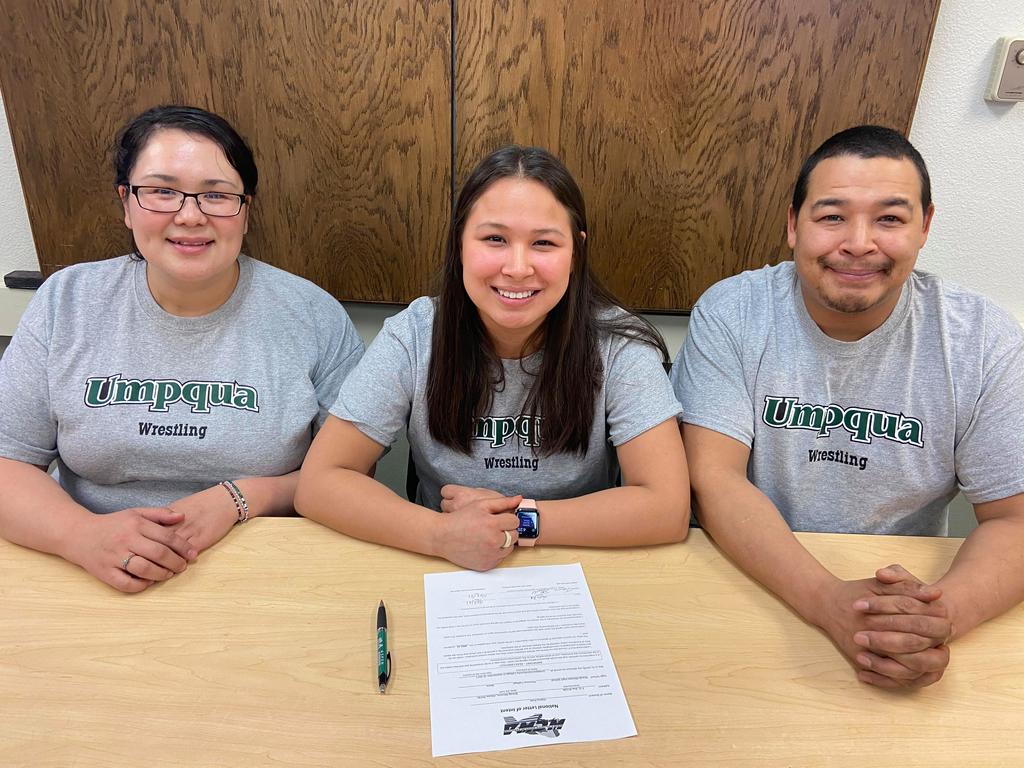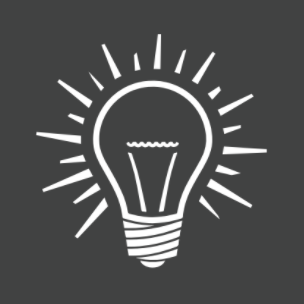 Bering Strait Exploration & Application Event Thursday, February 11, 1:30-2:30 PM Zoom Event: tinyurl.com/BSSDWelcome High school seniors and regional adult learners: meet with Alaska College and Tech School admissions representatives. Receive assistance with admissions, applications, and college planning steps. Please come prepared! Have your social security number and personal email address ready! For more information of questions about the event:
nwc.advising@alaska.edu
or 1-907-443-8416

Public Notice: Bering Strait School District Board Meeting The Bering Strait School District Board of Education is scheduled to meet on Thursday, February 4, 2021, for the 227th Regular Session at 9:00 AM Join the Zoom meeting:
https://zoom.us/j/96582132300?pwd=UUxybjZWbGtWSE9IM1Q4aTVScFdodz09
Meeting ID: 965 8213 2300 Passcode: 952886 Call-in Numbers: 877-853-5247 US Toll-Free: 888-788-0099 ACTION ITEMS: FY22 Bilingual/ Bicultural Staffing Proposals FY22 Classified Staffing Proposals FY22 AP Proposal in KTS FY22 Special Education Teacher Proposal FY22 Certified Staffing Proposals Classified Step Adjustment Proposal FY22 District Calendar Basketball Season Proposal FY22 CIP 6-Year Plan FY21 Fuel Bid FY22 AHFC Priorities Day Tank/ Bulk Fuel Tank Painting AHFC Grant Koyuk Housing Renovations and Repairs Policy Adoption Section 4000 Policy Adoption Section 5000 ANEED Grant Executive Session-Superintendent Evaluation REPORTS: NACTEC 2nd Quarter Financial Curriculum & Instruction Cultural Classified Manual Superintendent's PUBLIC COMMENTS


The Alaska Association for Career and Technical Education (AK ACTE) has recognized the Bering Straits School District CTE Program for manufacturing Personal Protective Equipment for regional health care responders and providers, and seafood industry workers with the Community Service Award.